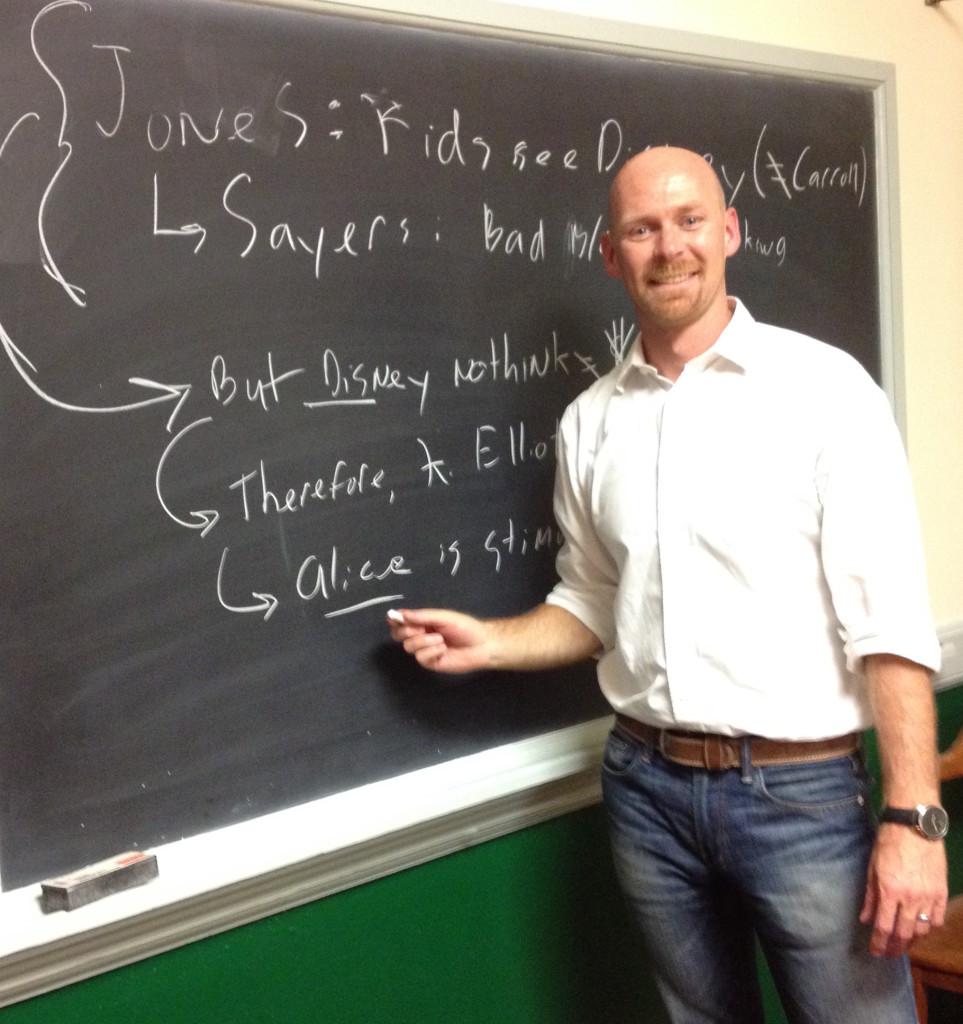 I am an assistant professor of English at Fisk University, where I also direct the W. E. B. Du Bois Honors Program. Before that, from 2012 to 2015, I was a visiting assistant professor at Rollins College. I teach courses in British literature, including surveys for majors and seminars on Victorian literature, Romanticism, children's literature, Shakespeare, and the history of the novel. In my teaching I take a historical approach to literature, but often in a modern context: my students blog, write Wikipedia entries, create ersatz Facebook and LinkedIn profiles for literary characters, and test their scansion skills with For Better for Verse. In 2014-15 I was awarded a Faculty Instructional Technology Integration grant, with which I developed and improved my first-year composition course about Wikipedia (about which I've written quite a bit on this blog).
My research focuses on Victorian literature and children's literature. My book about childhood reading and the Victorian novel, The Legacy of the Moral Tale, is available from the University of Tennessee Press. My current research examines the legacies of Victorian literature, especially as that literature is presented in the classroom (like the Victorians, I'm especially interested in psychology and rhetoric about teaching facts) and through theme parks or Disney cartoons. I am also working with a group of scholars to develop a website, Streaky Bacon, which will be a resource for teachers and scholars interested in adaptations of Victorian texts.
I received my Ph.D. from the University of Virginia, and used to compete as an amateur ballroom dancer. Some of my performances are on YouTube (here and here), and I was featured in the short film Ballroom Boys, part of the Virginia Film Festival's Adrenaline Film Project. I also participated in the 2011 Critter Ball, which raised over $100,000 for the Charlottesville SPCA. I received my B.A. from Pomona College, in California, where I double-majored in English and mathematics, and was on the swim team (my name is still in the Pomona record books). Though I don't swim or dance much these days, I keep busy by playing disc golf and pick-up ultimate frisbee. My non-athletic hobbies include cooking and playing board games (I'm especially fond of Scrabble — my wife and I have been playing continuously almost since we started dating).